Superintendents and Maintenance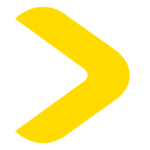 Golf-Focused Strategy for Your Club.
For Golf Courses, Club Houses, Pro Shops, and Maintenance Departments creating an experience that meets and exceeds the expectations of a demanding clientele is no small undertaking. Whether your golf club is a historic property, community asset, contemporary property, private or public; the club brand should be well developed at every touch-point to create a distinctive and memorable experience.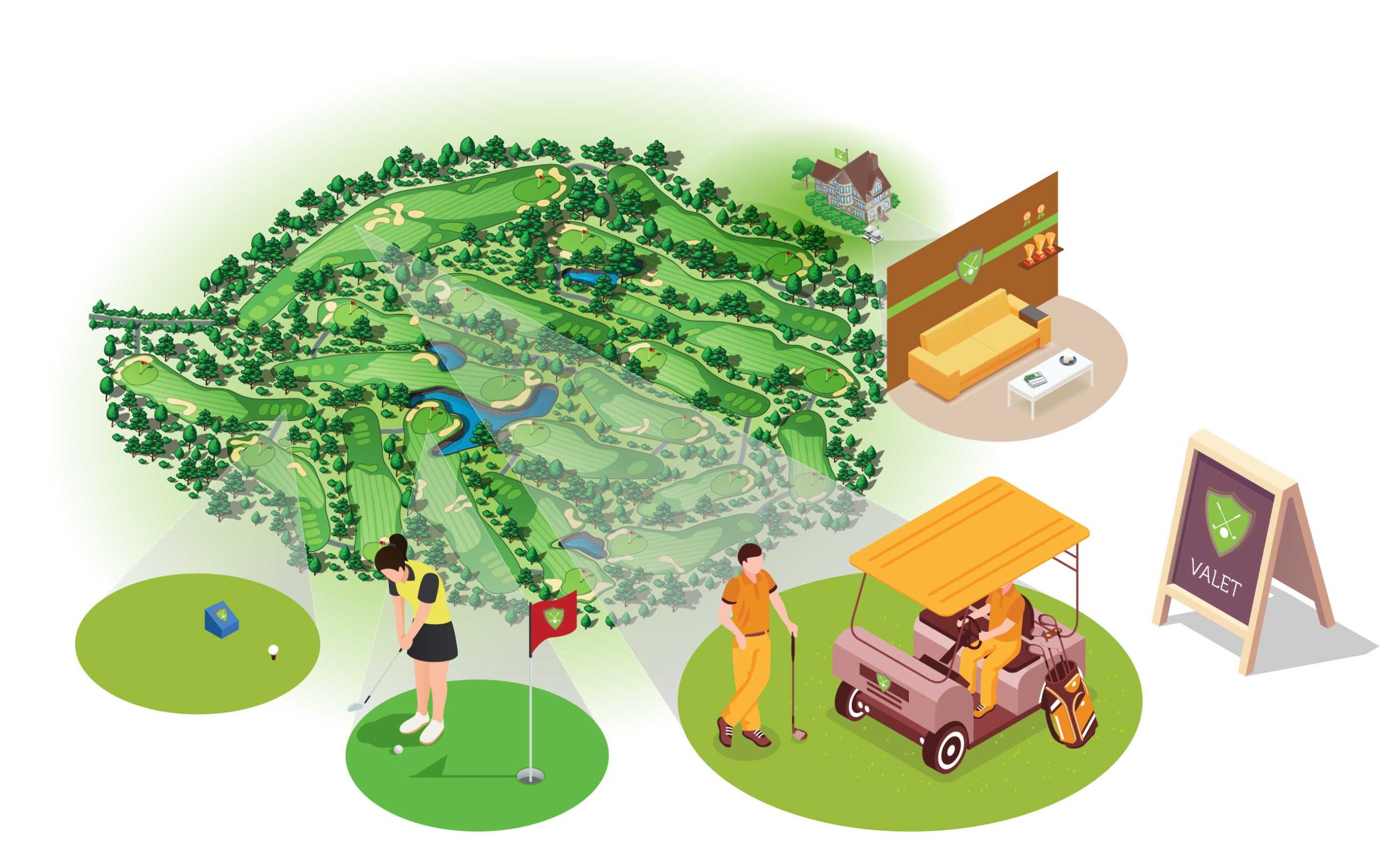 The first things your golfers interact with are also some of the most important because they set the stage for the overall CLUB EXPERIENCE.
Club Experience Solutions & Offerings
Yardage Books
Website Design
Logo/Flags
Maps
& more!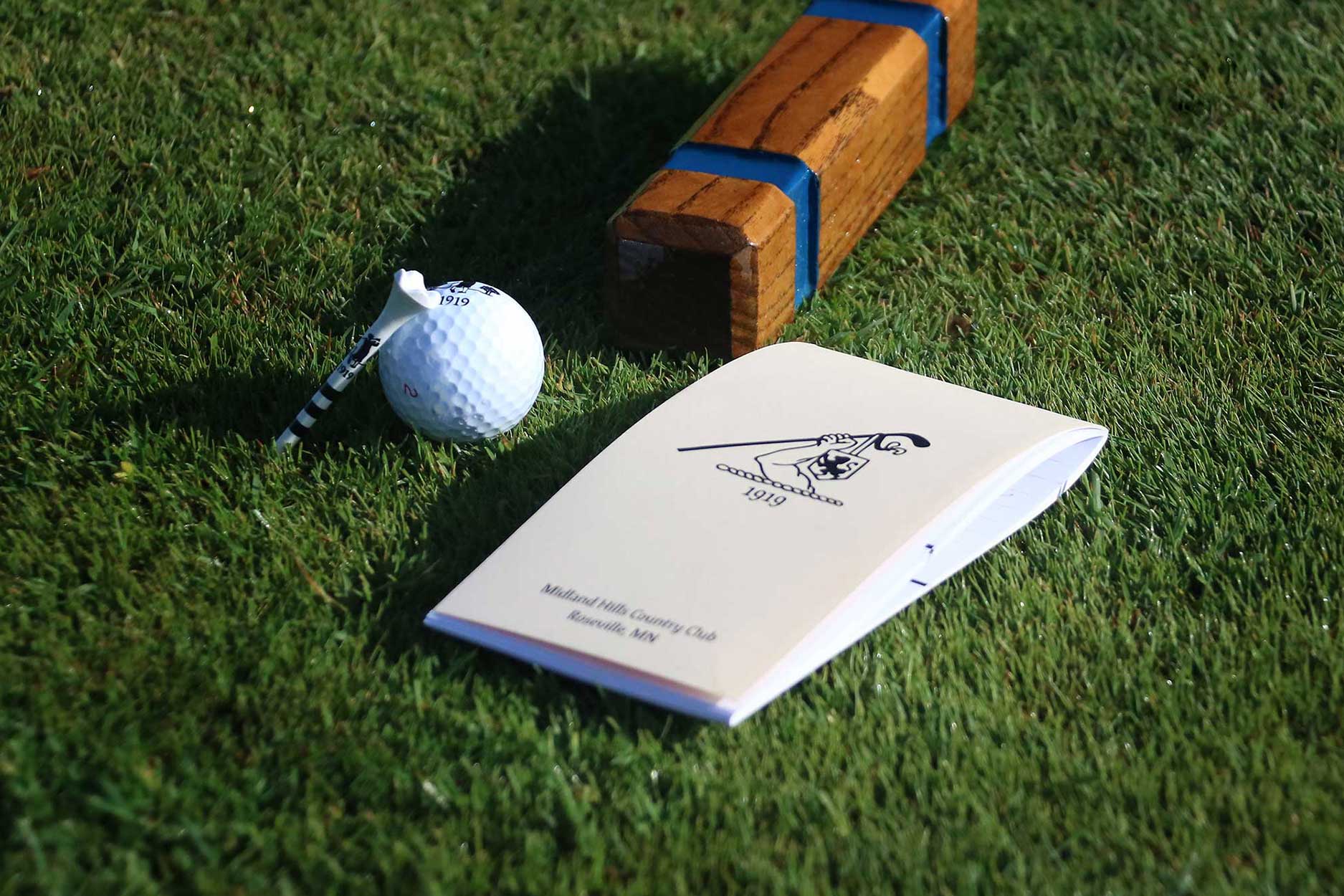 We can help you create a custom experience for your membership and patrons with everything from the BRAND/LOGO on down to Yardage Books.
For a full list of opportunities and solutions for your CLUB EXPERIENCE, get in touch with our team to receive our full strategy guide.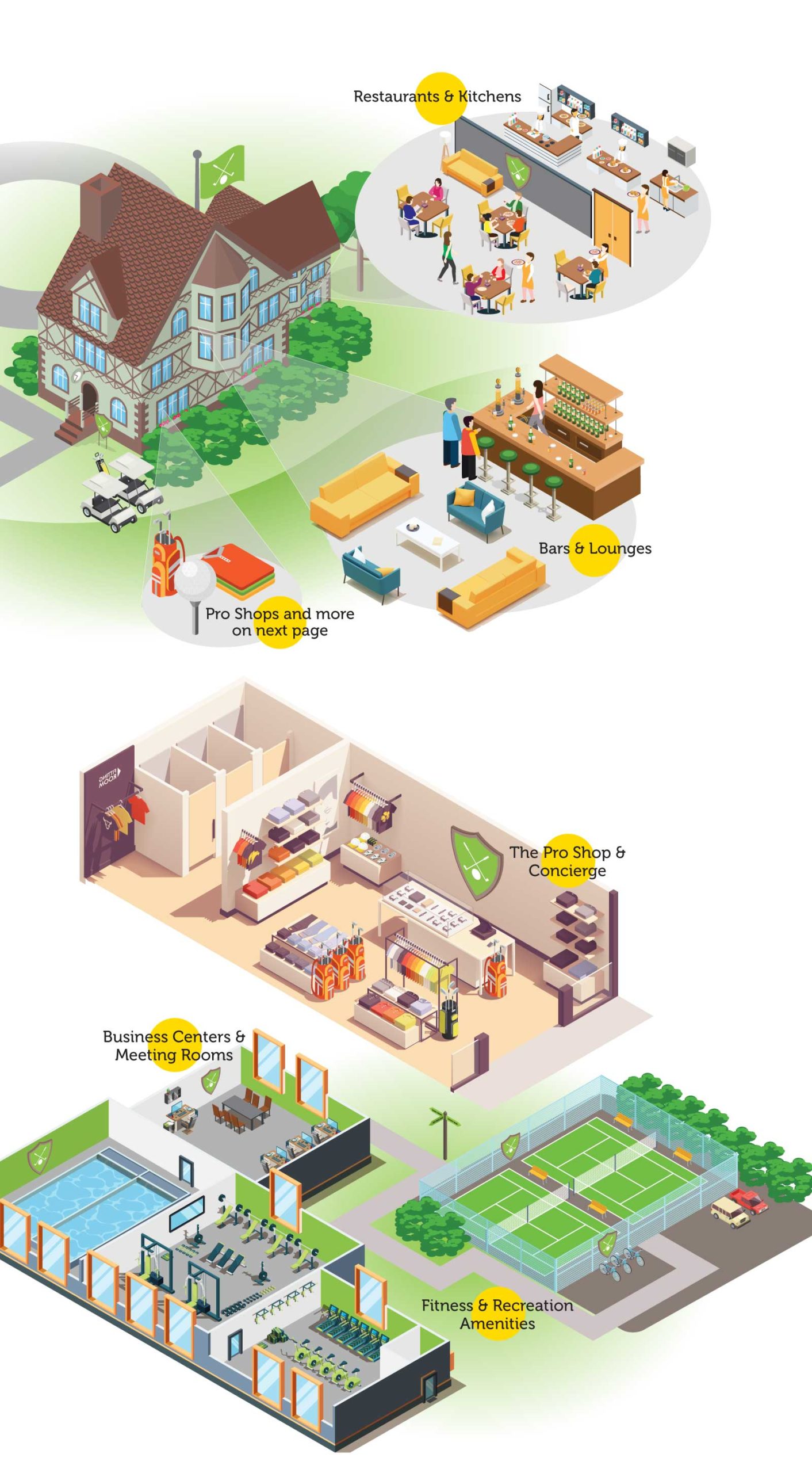 2. The Golf Club Business Within
ex: Clubhouse, Pro Shop, Amenaties, & Bar/Restaurant
The clubhouse and pro-shop are the hub of the golf course. Your clubhouse may include amenities such as a restaurant or dining room, gym, ballroom, bar, a mix of sport-courts, and other various features. It is not unusual for clubs to run some or all of these amenities as businesses within the business.
Businesses Within Solutions & Offerings
Interior Signs & Entry Vinyl
Digital Displays/Menu Boards
360° Virtual Tours
Banners/Flags/Crests/Seals & more!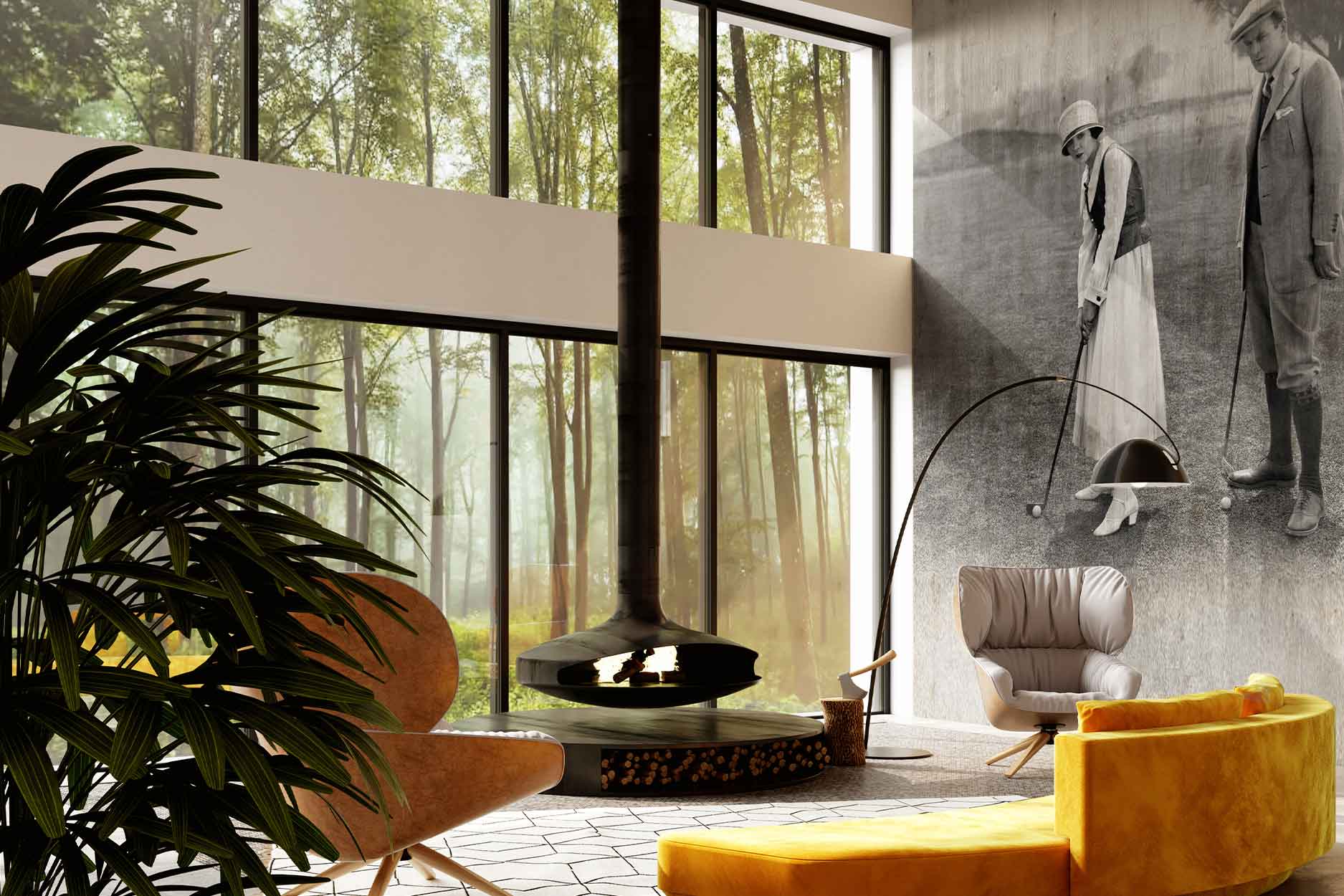 For a full list of opportunities and solutions for your GOLF CLUB BUSINESSES WITHIN, get in touch with our team to receive our full strategy guide.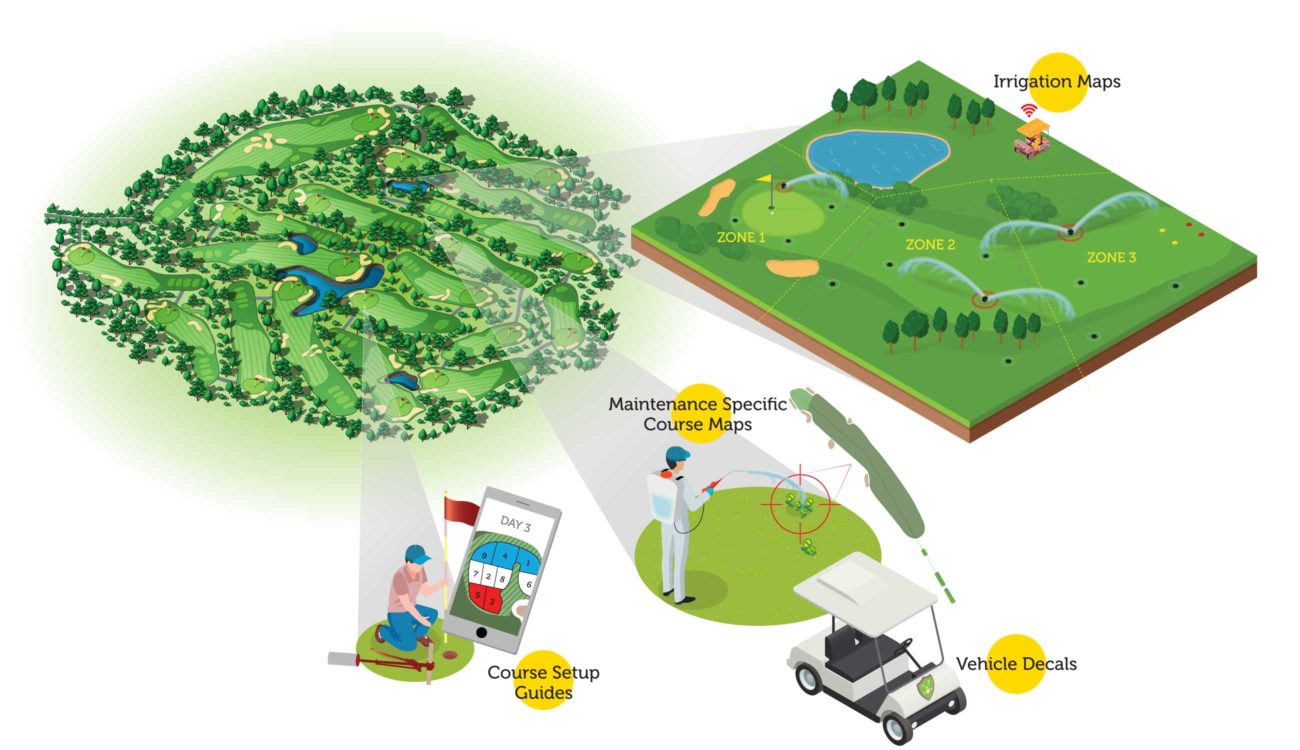 For the golf course superintendent and maintenance staff, it's much more than just early mornings and sunrises. We work with superintendents to create a suite of assets that aid in managing your facility to elevate your organization.
Maintenance Solutions & Offerings
Irrigation Maps & Field Books
Course Setup Guides
Turf Blogs & Websites
Maintenance Maps
& more!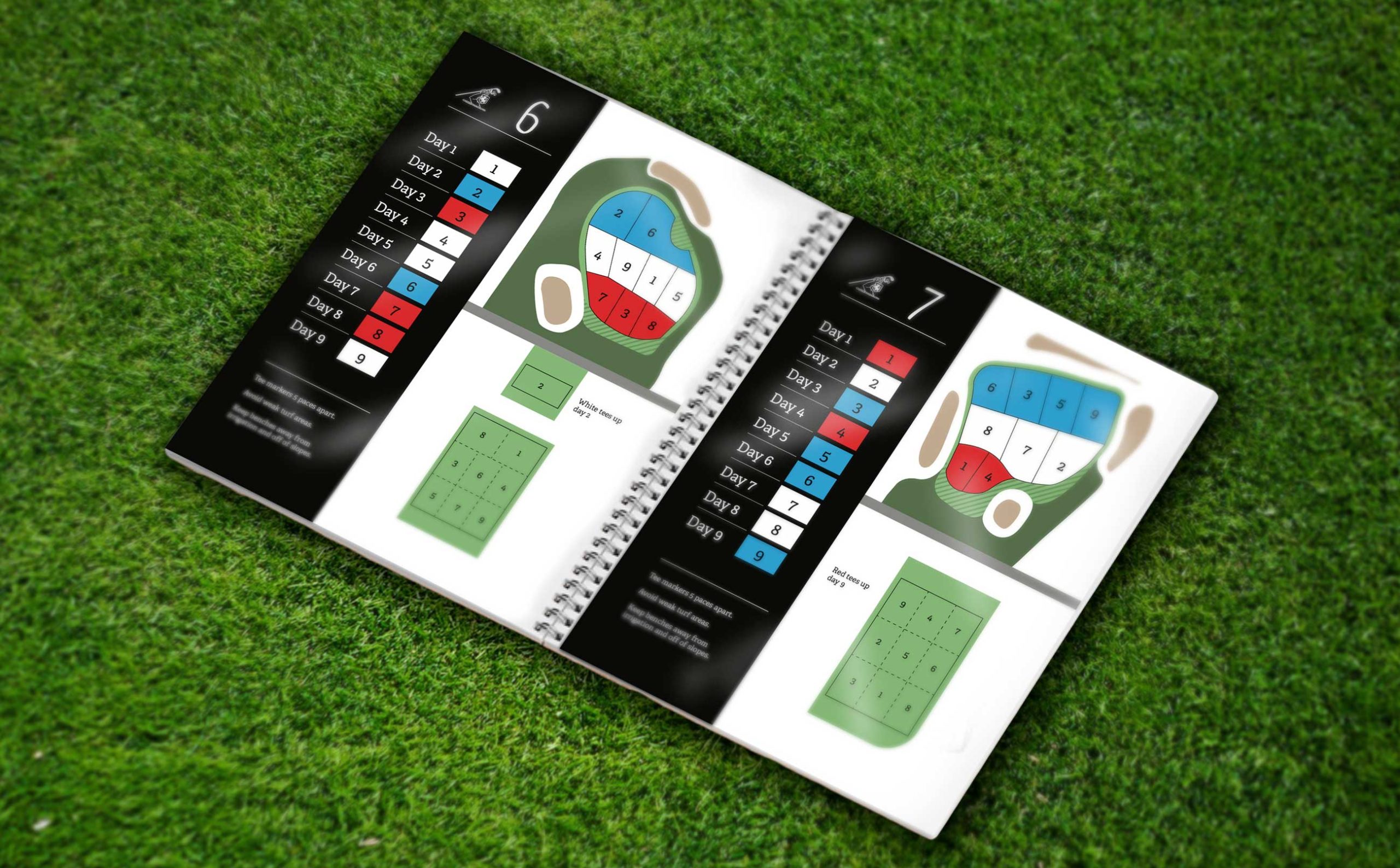 For a full list of opportunities and solutions for your MAINTENANCE RESOURCES, get in touch with our team to receive our full strategy guide.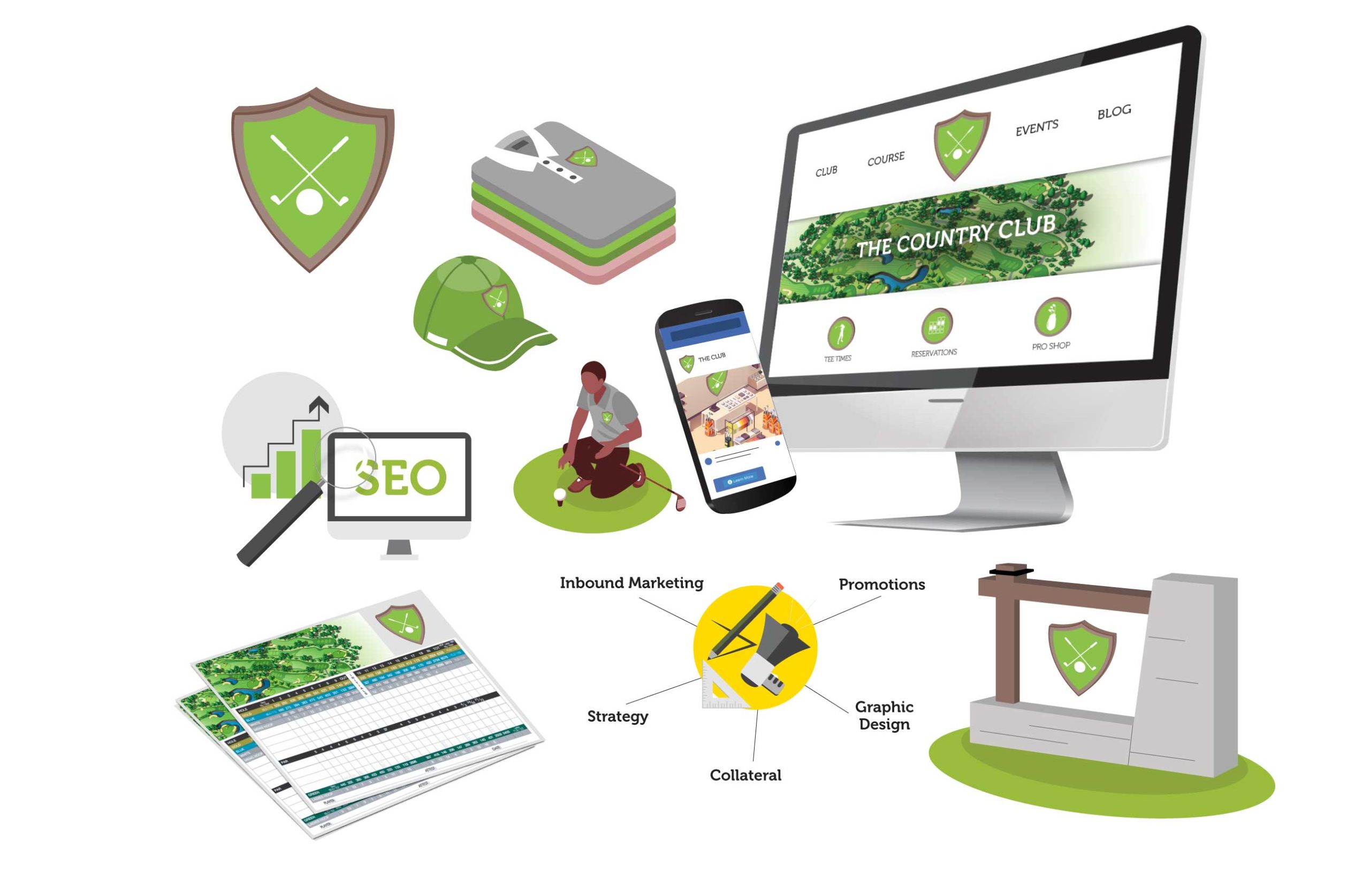 As with every business, identifying who your target audiences are, is a key step in your marketing efforts. For golf clubs, you may market to members, prospective members and potentially the general public, depending on how open or exclusive your access is.
Marketing & Strategy Solutions & Offerings
Events/Tournaments
eMail Marketing
Websites & Communications Solutions
Branded Merchandise
& more!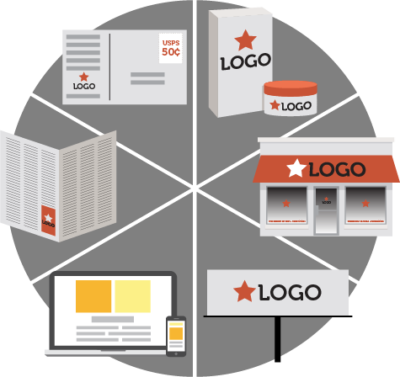 For a full list of opportunities and solutions for your MARKETING & STRATEGY, get in touch with our team to receive our full strategy guide.
>Greater Thought has experience creating high-end brand work for businesses like yours. We know the unique needs of the golf industry

We have over 16 years of experience working both in the golf industry and working with golf courses and country clubs.
Design & Marketing Experts
Our team has a long history of experience working with both large and small clients building logos, flags, packaging, signage, billboards, interior branding, branded merchandise, and advertising campaigns.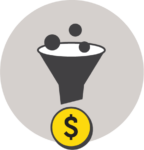 Working with us means you have access to a team of specialists without the cost of salaries, benefits, and training.
Don't Just Take Our Word For It.
Our experience with the Greater Thought web design team of Bryan, Sara and Mitch has been exceptional. They are organized, concise, highly professional and provided us with better content then we would have developed on our own. They helped us identify our mission and created a effective web site to promote our strengths. I would recommend Greater Thought to anyone - they have made the web design process engaging, fun, timely and productive. David Dunning, NC Minerals & S5 Storage Solutions
Our work at Midland Hills CC with Greater Thought has been fantastic. Creative, engaging, and taking the time to get to know our goals and style, are all aspects Greater Thought has brought to the table. They are truly talented professionals. Looking forward to many more projects with them in the future.
Caroline Whaley
2021-09-01
I can't speak highly enough of Greater Thought. They are wonderful to work with and always there for me. They listen, ask questions, and do the necessary research to understand my business and customers. Thanks to their creative and technical skills they have grown our social media presence, increased traffic to our website, identified merchandising improvements in my retail store that improved sales, and solved complex technical issues on mobile maps and more to help customers find us. I'm looking forward to our continuing relationship and the new website they will be designing for me.
Greater Thought Design+Marketing has helped us/Exit 1 Fireworks freshen up our overall image, improve our in-store displays and continue to come up with new ideas for VIP Programs, website, signage, etc. After teaming with them our online "reach" metrics increased exponentially resulting in more sales. They are very responsive and have a well-rounded, experienced team. Give them a try. You won't be disappointed.
We are thankful we have Bryan and his team at Greater Thought taking care of our social media 🙂
Melissa Dalke Kathryn Bohle
2021-08-31
We enjoy working with Greater Thought. They are very professional, ask the necessary questions to get our work done quickly and most importantly, they design what our customers want on a t-shirt. They are available for a quick chat or call if we have questions too. We LOVE working with this company.
Melanie Gornick
2021-08-17
Super creative and collaborative. See the logo they've created for my company...need I say more?!
Melanie Gornick
2021-08-17
This company is amazing. I have received numerous compliments on the website they've created for my non-profit org. I can't say enough about them! Extremely responsive and always goes the extra mile to ensure we're happy with their services.
Want to do something
>

greater at your club?
Let's have a conversation.
Not a form person? We've got you covered.
Schedule a meeting with our team
Message us on Social Media